Here's the rundown: you maintain an office space in your home, but you rarely use it. We've all been there—restless and eager to work at our laptop, but feeling (rightfully so) that our bedroom just doesn't cut it in terms of productivity. Today, Best Buy Furniture is here to tell you that you don't always need to escape to the nearest café when you want to concentrate and work—you can rearrange, reinvent, and redecorate your home office! All it takes is some careful planning, and the results will astound you!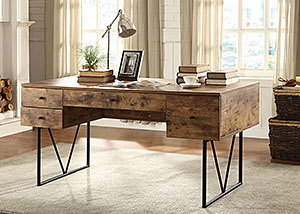 I. The Built-In-Nook
Imagine this, if you will. Instead of freely floating in the middle of your room, or pressing against a wall, your dedicated office desk can occupy a tiny nook of its own. We like this setup because it eliminates nearby distractions, helping us to concentrate on the task at hand.
While a traditional computer desk could go the trick here, we encourage you to decorate any way you want—even if that means an adjustable height desk. Who says you always have to sit down as you work? 2018 was all about breaking old habits, and we expect all the more from 2019!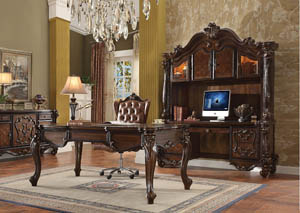 II. The Picturesque Home Office
If we had to guess, you've always dreamed of having your own full-fledge home office: a professional work zone, with a bookcase, fancy lighting, and plenty of storage included. Do you realize that a classic office credenza could give you all of that, in the style, finish and size that suits you best?
III. The Repurposed Corner
In the world of home decor, a corner is sometimes to be avoided. But that's nonsense in the home office! With the right office desk, you can work wonders.
Visit our storefront in Philadelphia, PA, to reinvent your home decor!